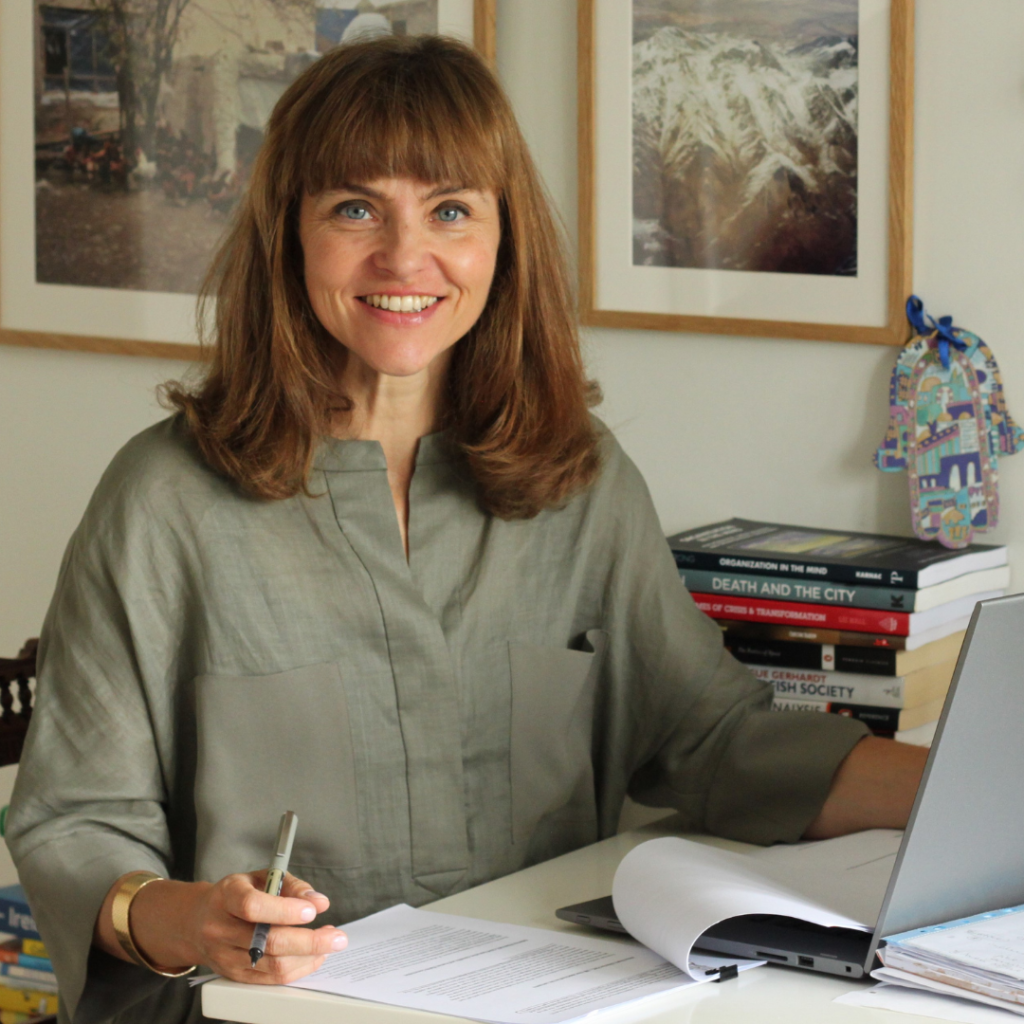 "Coaching is asking. It's even better when you don't know how to do that person's job because they work in a different industry to you. All you can do is ask and that is pure coaching. It's an 80-20 ratio of speaking to listening – 80 percent of the time your job is to listen and to ask but not know the answer. Often the client thinks you do know the answer but actually you really don't and that makes the coaching pure coaching. It resists becoming mentoring, or telling, or advising. It sits next to psychotherapy – I am very much informed by psychotherapy, particularly the psychoanalytic stance in psychotherapy. I'm informed by it and borrow from its best ethics of good practice." 
Episode Description: Rachel describes the similarities and differences between coaching and psychotherapy on the one hand and mentoring on the other. She emphasizes the fundamental importance of listening – her 80-20 rule. We discuss examples from her book on her coaching a leader of aid workers in Somalia, a coach of diversely disabled athletes at the 2016 Paralympic Games, and a woman from Pakistan who had to deal with conflicting feelings and realities when faced with an influx of Afghan refugees. In all examples, we hear of Rachel's capacity for nuance, ambiguity, and dedication to each individual's life story. We close with her recounting her own personal journey.
Our Guest: Rachel Ellison is a former BBC news reporter. She was awarded an MBE – Member of the Order of the British Empire – by Queen Elizabeth II / or by the Queen for her work on human rights and women's self-empowerment in Afghanistan. Her team was awarded BBC Team of the Year, in recognition of her coaching style of leadership with her all Afghan, all-female collective of journalists.
At the BBC, Rachel volunteered to train as an executive leadership coach and then went on to set up her own consultancy. She has led and coached across more than 40 different cultures, tribes, nations, and organizational systems around the world, including post-conflict zones and emerging economies such as Myanmar/Burma, Iraq & Syria, Kenya, and the former Soviet Union. Rachel coaches from a psychoanalytic stance – believing this approach to be intense, creative and generating of deep insight for individuals and organizations.
Rachel has been a guest lecturer at Birkbeck University London, at Oxford and Cambridge universities in the UK, and to speak at international conferences throughout Europe. Her book: Global Leadership & Coaching – flourishing under intense pressure at work was published by Routledge in 2019.
Click here to share this episode on Twitter.